Get your tickets
---
I have a discount code.
Please enter your discount code to activate your discount.
---
There are no shipping costs.
The actual tickets will be handed out at the box office. Please print your email confirmation and bring it to the event to be granted admission. You can easily and safely pay via PayPal, Sofortbanking (instant transfer) or credit card.
Tickets can be bought online or at our local box office partners.
Our local partner / ticket agency
Globe Camp
Krähenstraße 5
23552 Lübeck
Germany
Directions via Google Maps

www.globecamp.com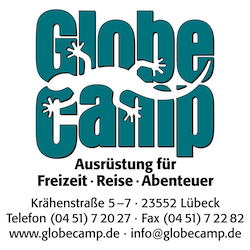 Venue
Kolosseum
Kronsforder Allee 25
23560 Lübeck
Germany
Directions via Google Maps


www.kolosseum-online.de

Admission: 19:30



All prices include 7% VAT. Für jede ermäßigte Bestellung muss ein entsprechender Nachweis vorgelegt werden.