Get your tickets
Online tickets for this event are only available from our partner Hopkins Center for the Arts.
Venue
Hopkins Center for the Arts
4 E. Wheelock Street
New Hampshire 03755, Hanover, NH
USA
Directions via Google Maps

+1 603 646 2422
hop.dartmouth.edu

Kindly supported by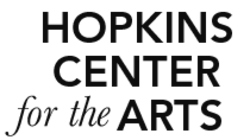 All prices include 7% VAT. Für jede ermäßigte Bestellung muss ein entsprechender Nachweis vorgelegt werden.